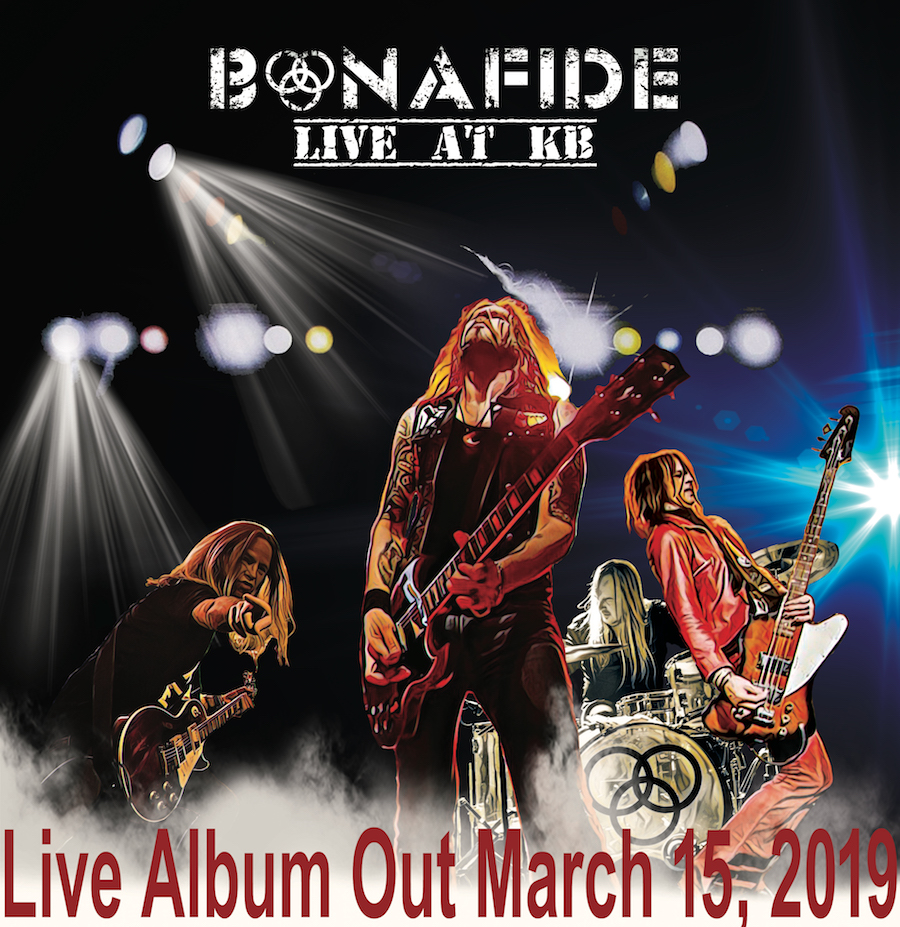 Bonafide releases its' first live album on LP and CD. The album was recorded during one special night at the legendary club KB in Malmö, Sweden in February 2018.
No overdubs, no editing, no nothing – just pure joy!
Release date: March 15th 2019.
Pre-order for early delivery here!
LP including postage: 300 SEK • 30€ • 30£
CD including postage 200 SEK • 20€ • 20£
This is how you pay with PayPal
The main payment method is via PayPal to Bonafide's merch chief Jocke by clicking this special link www.paypal.me/jockepersson. Make sure that you, with your PayPal order, include your shipping address (valid for the time of release next year = March 2019!) and what quantity and item you are ordering.
And of course that your transaction is of the correct amount in your currency.
Swish for Swedish customers
Swedes can also use the Swish app. In that case, first send an e-mail to the address dreadsjocke@gmail.com (if an e-mail doesn't automatically open, please copy+paste the address into your mail program or service) with your name and full address as well as what item you are pre-ordering.
You will then get a reply with the Swish number to complete the purchase.
The pre-orders will be shipped two weeks ahead of the general release date of the 15th of March.
Track list:
side A
Dirt Bound
Hold Down The Fort
Hard Living Man
Bottle Of Jack
Rag And Bone Man
side B
Peg Legged Pete
Hard Case To Break
No Doubt About It
Fill Your Head With Rock
CD version contains the bonus tracks:
Backroom Entertainment
Power Down
Butter You Up
Night Time